March 31 is World Backup Day, a good enough reason to review your own backup strategy. Are you satisfied with your software? Or are you looking for a new solution? To find out more about Bareos, you can test the packages from our subscription repository free of charge in your own environment. The offer is valid until Easter!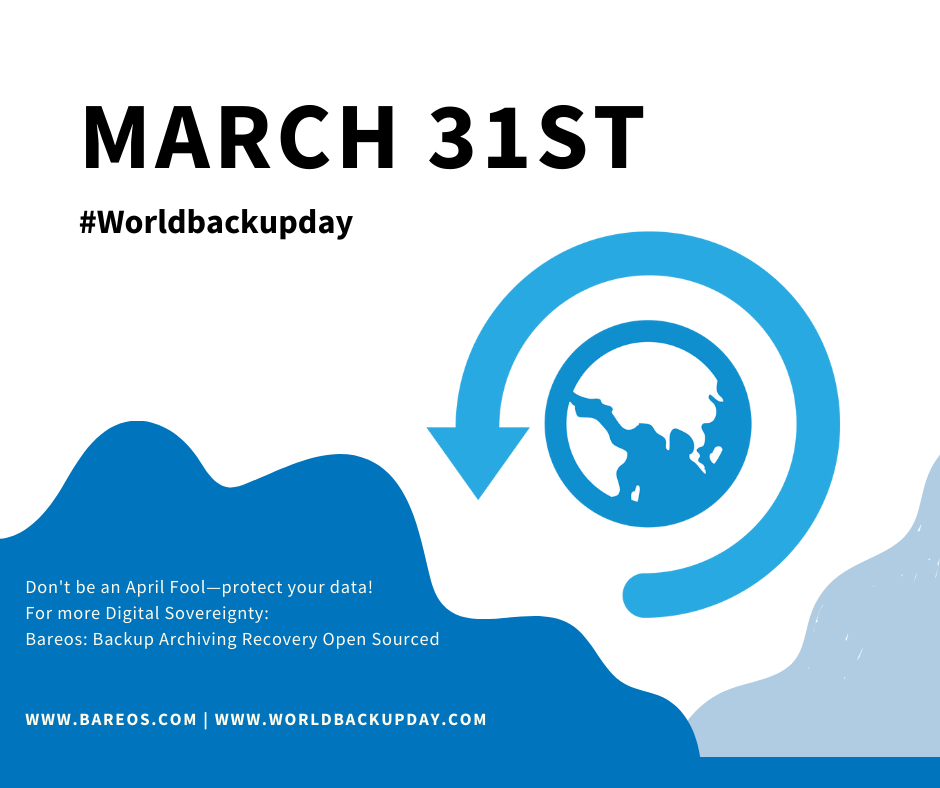 World Backup Day is every day… at least in our world!
For more than 10 years, admins and users have been celebrating the international World Backup Day. It always takes place on March 31—just in time, before some nasty April Fool's joke can endanger your own data. At Bareos, we celebrate Backup Day every day, from January 01 to December 31.
How about your backup strategy? Are you still satisfied, or are you planning a new approach? Are you looking for a new backup and archiving solution? Take the opportunity and put Bareos to the test. Until Easter we offer free access to all packages in the Bareos subscription repository. We also support you in setting up a test deployment with the current production release.
Bareos' customers include public authorities and government departments, small and medium-sized enterprises as well as companies listed on the DAX and Fortune 500, e.g. telecommunications, cloud and internet service providers, the media, education, energy, finance, automotive and aerospace industries.
f you are new to Bareos be sure to contact us for a special discount on Subscription and Support – don't hesitate to contact us by email to sales@bareos.com.