With new plugins for oVirt and Percona XtraBackup and a new tool for converting the Bareos catalog database from MySQL to PostgreSQL, the final version of Bareos 19.2.5 is available.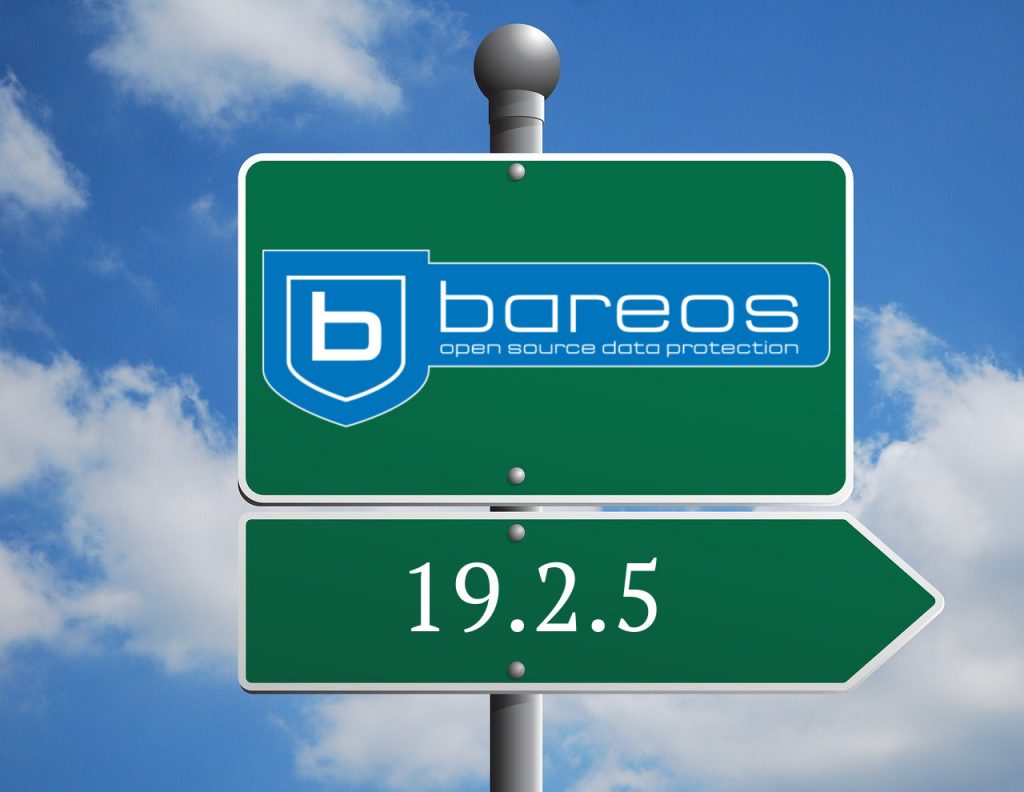 The new Bareos version 19.2.5 includes a new oVirt plugin which supports agentless backups of virtual machines running on oVirt or Red Hat Virtualization (RHV). The plugin, which was introduced with the first release candidate 19.2.4 rc1, has since been given additional features. It is now possible to store the oVirt credentials in a file instead of using the plugin options. In addition, it offers two new options for the restore process: include_disk_aliases and exclude_disk_aliases. In previous versions it was already possible to exclude disks from the snapshot during the backup.
Since future Bareos versions may support only PostgreSQL, we released a new tool that migrates the Bareos catalog. bareos-dbcopy converts the Bareos database from MySQL to PostgreSQL.
Previously available in the contrib repository, the Percona XtraBackup plugin is now an official part of the backup solution. Therefore, it has been moved to the master branch. Users now get the extension automatically when installing Bareos.
Read the Release Notes and the press release.