10 years ago, on 12/12/12, we started Bareos GmbH & Co. KG with two full-time developers to offer professional services for the Bareos project: subscription, support, consulting and co-funding of feature development. Time to look back and celebrate!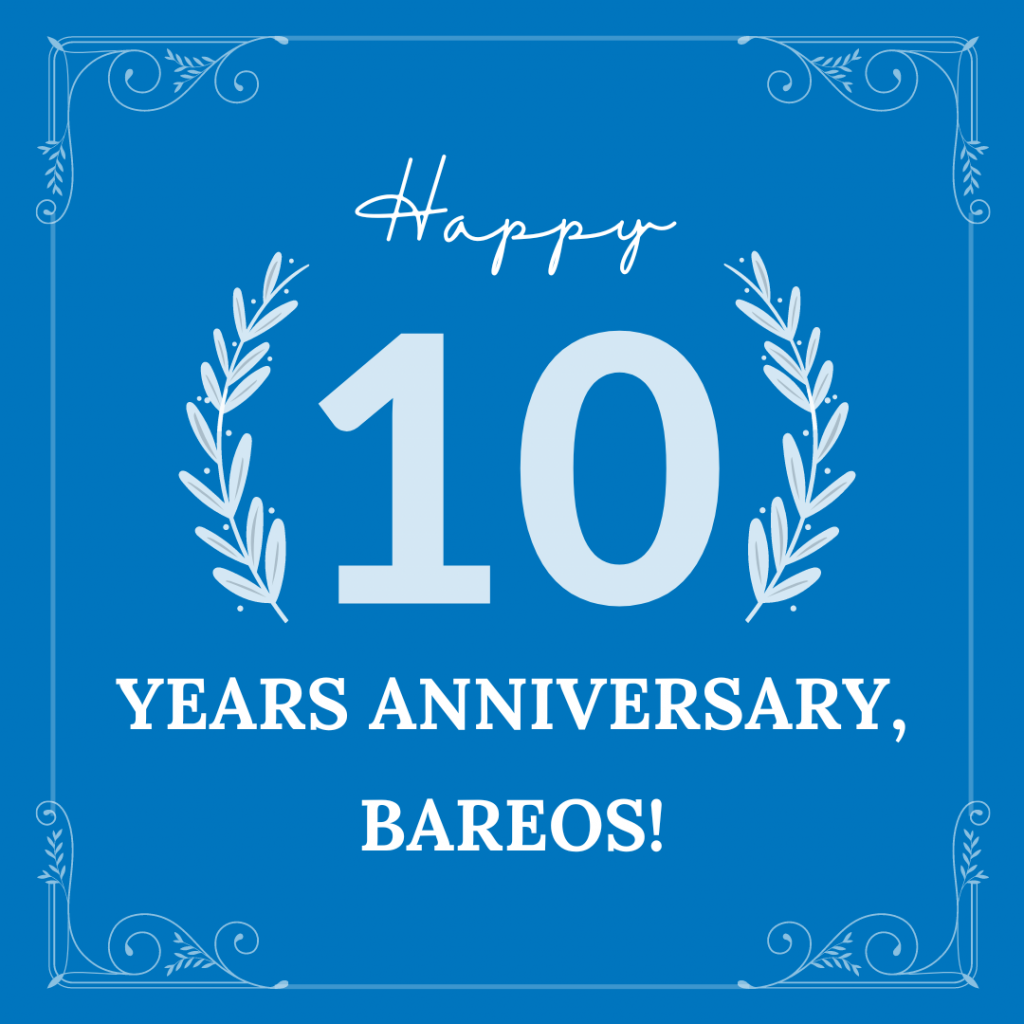 Today, Black Duck Open Hub lists us as project with very high activity. Bareos has over 200 contributors. We still operate 100% open source—since 2015 we're the only recommended data protection software by the French government in their SILL list. We successfully replaced HP Data Protector, IBM TSM/SP, Veritas NetBackup and others.
Some other milestones include a WebUI, 10,000 daily Bareos downloads in May 2015, support for plugins to embrace VMware, oVirt/RHEV, NDMP, and S3/cloud storage as well as modern documentation, an automated build process with CI/CD pipeline and extended software tests.
Bareos scales well, horizontally and vertically. The software is used by lots of different companies. Customers include public authorities and government departments, small and medium-sized enterprises as well as companies listed on the DAX and Fortune 500, e.g. telecommunications, cloud and internet service providers, the media, education, energy, finance, automotive and aerospace industries:
We have proven success of Bareos open source software as replacement to traditional vendors in SMB as well as top enterprises across all industries.

Philipp Storz, co-founder and one of the managing partners of Bareos GmbH & Co. KG.
Our thanks go out to our user and developer community and our global partner network!