In November 2022, we released Bareos 21.1.5 and 20.0.8. The two maintenance releases are available for download in the repositories for subscription customers. As always, the source code is available in our GitHub repository.
Two maintenance releases are available for Bareos. For this reason, we encourage everyone to upgrade to the new version! For more information, please read the 2 changelogs: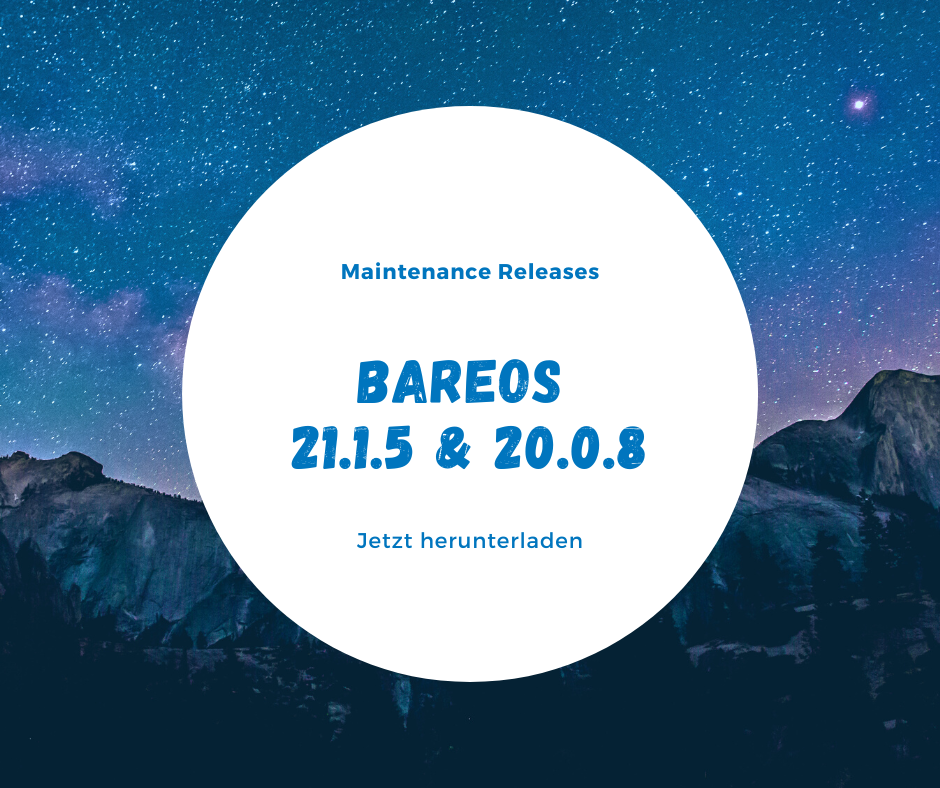 Bareos 21.1.5 is available for FreeBSD 13.1 (in .pkg format). Our VMware-Plugin now uses the Virtual Disk Development Kit (VDDK) 8.0.0. As a result, it should be compatible with vSphere 8 and the next major release (except new features) as well as vSphere 6.7 and 7.
We'd like to clarify that we continue to offer packages for Univention Corporate Server!